Freehold AAUW Programs
(September 2020 – June 2021)
Due to COVID-19 – All in-person meetings (unless otherwise noted) were cancelled
Meetings were held on Zoom (instead)!
BACK TO TOP
---
Branch Meetings

Kathy Cortes introduced this year's Women's Scholarship winner, who shared her bio with us. In honor of the 100th anniversary of the passing of the 19th Amendment to the Constitution, we played a Famous Women's Trivia Activity based on the game "Two Truths and a Lie". A screen was shared with information on the winners of our High School School Awards.  Thanks to Terri Hicks for Chairing this program. A short business meeting followed.
---
Our speaker was Barbara McMorrow, the former mayor of Freehold Township. She discussed "The Role of Women in Politics (non-partisan)". A short business meeting followed.
---
NOVEMBER 12, 2020:

 "AAUW and YOU: Let's Connect" (led by Marilyn Gonyo and Susan Buccellato)

(See Pictures)
---
---
JANUARY 14, 2021:  "Analyzing Signatures of Presidents" (Terry Antoniewicz, Handwriting Expert) – (see pictures) 
---
FEBRUARY 11, 2021: "Freedom Lessons" – A novel about teaching in Louisiana (Author Talk – Eileen Sanchez).
MARCH 16, 2021: Replaced by Inter-Branch Meeting (Hosted by Northern Ocean County Branch) – Meeting Cancelled due to Speaker availability!
APRIL 8, 2021: "Grounded Good Wife-Suffragettes in Corselettes" (Talk and demonstration) – Great Presentation!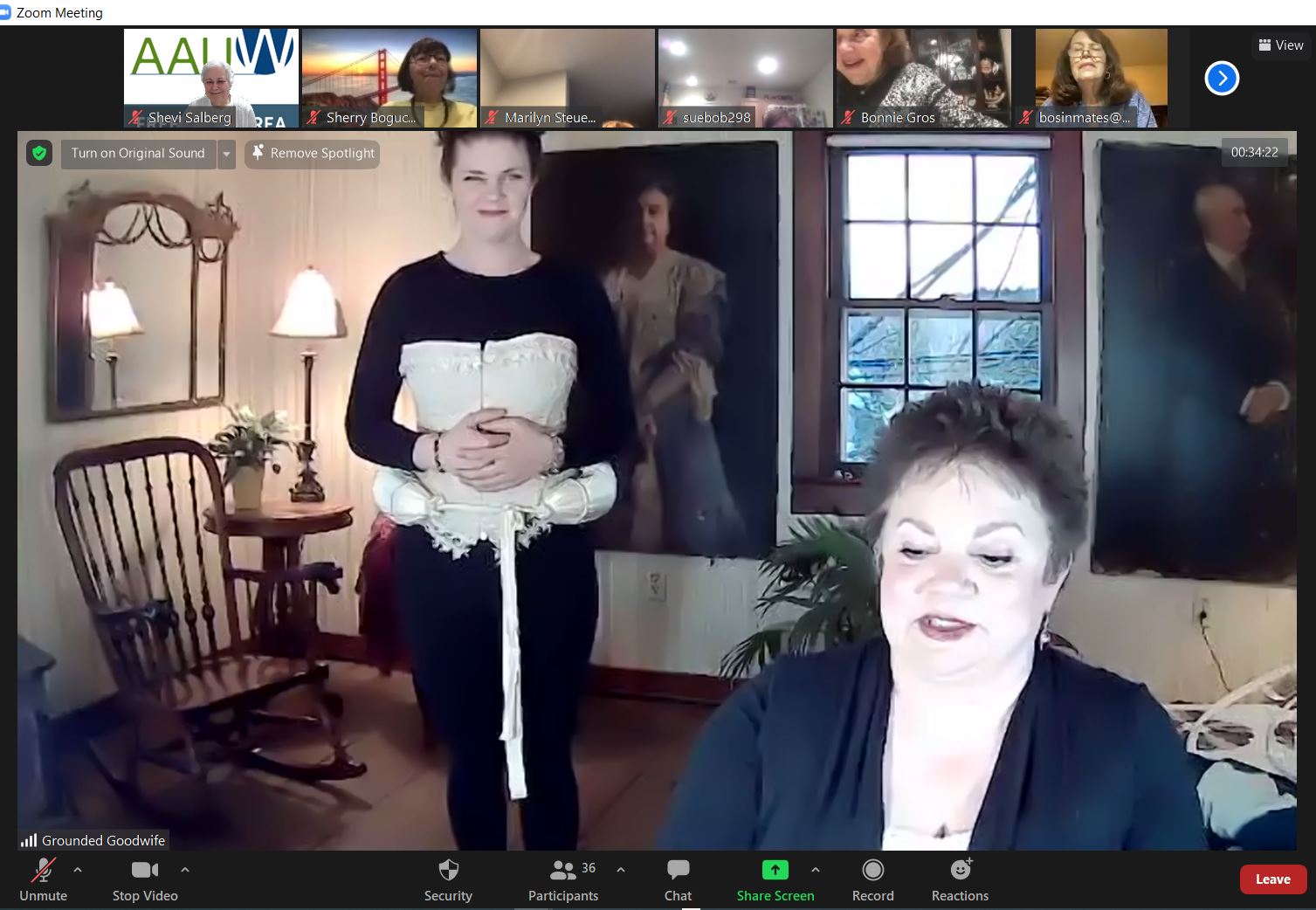 MAY 13, 2021: Awarding of the Outstanding High School Students' Awards (Rose Fishkin Scholarships) – See Video
---
2020-2021 Programs (Archive)