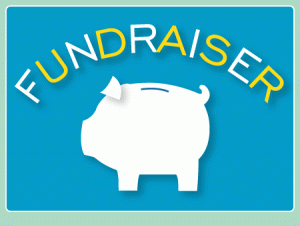 Our fundraising activities provide us with the means to offer our own Branch scholarships and to make donations to AAUW National, including donations to the Greatest Need, Education & Training and Legal Advocacy Funds, in support of AAUW's mission: To advance gender equity for women and girls through research, education, and advocacy.

---
AAUW Book Sale
June 17 – 20, 2020
A Freehold tradition since 1973
The sale, which takes place each June is our major fundraiser which enables the AAUW Freehold Area (NJ) Branch to offer awards to the highest ranking female high school seniors within the six Freehold Regional High Schools and scholarships for women over the age of 25 returning to college to pursue their undergraduate or graduate degrees.
Proceeds go toward educational opportunities for women in the Freehold area.
We are now accepting donations for our next book sale!
For inquiries, please contact us via email!
---
Branch members:  Please visit the Book Sale (Members Only) Webpage, for information about Book Sorting and about volunteering for the Book Sale. 
---
2019 Book Sale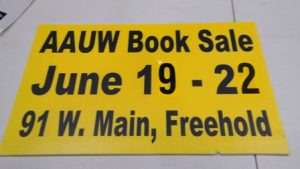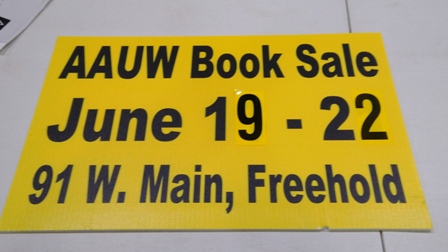 The 2019 Book Sale was a huge success!
Thanks to folks that donated books and to our AAUW Freehold Area Branch members and other volunteers!
---
2018 Book Sale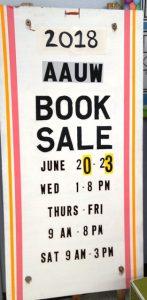 June 20 – 23, 2018
91 West Main St, Freehold NJ 07728
---
2017 Book Sale
June 21 – 24, 2017
at First United Methodist Church
91 West Main St, Freehold NJ 07728
2016 Book Sale
 2015 Book Sale
Kyle Hart and volunteers from Troop 18 and High Tech High School at his Eagle Scout Fundraiser. They helped move the…
---
Members (Only) – Password Required: Please see our Members Only pages for:
Fundraising Contacts (Members Only)
Prior Fundraisers (Members Only)*