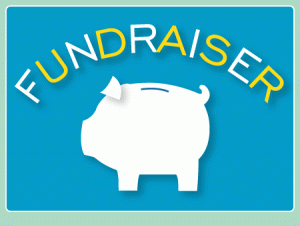 Book Sale (Members Only)
Thanks to everyone that volunteered to Help with the Book Sale
Our fundraising activities provide us with the means to offer our own Branch scholarships and to make donations to AAUW National, in support of AAUW's mission: To advance gender equity for women and girls through research, education, and advocacy.  Our main fundraiser is the AAUW Freehold Area (NJ) Branch Book Sale.


AAUW Freehold Area (NJ) Branch
Book Sale 2022
The 2022 Book Sale was held June 22-25, 2022!
Thanks to all that donated books!
New donations will be accepted in October, 2022
Do not drop books off at Birch St in Freehold. 
Our member does not live there anymore! Thanks!
Please email us to make arrangements. 
---
A Freehold tradition since 1973
The sale, is our major fundraiser which enables the AAUW Freehold Area (NJ) Branch to offer awards to the highest ranking female high school seniors within the six Freehold Regional High Schools and scholarships for women over the age of 25 returning to college to pursue their undergraduate or graduate degrees.
Proceeds go toward educational opportunities for women in the Freehold area.
Thanks to all that have donated Books over the years!
                                   We accept books, audiobooks on CD, CD's and DVDs.                                   Books must be clean with bindings and covers intact.
We will NOT accept the following (please note this has changed from previous years):
Books that are musty, dirty, moldy, torn, missing pages, contain underlining
Reference sets (e.g. encyclopedias) & Textbooks
Magazines
Reader's Digest
Religion (including children's religion), philosophy, business, reference, psychology, cookbook sets, annuals, cooking with wine or microwave cooking
Travel books/guides and medical books more than 5 years old
VHS tapes or books on cassettes
Please do not pack books in anything larger than a file box
(Beer boxes are perfect!)
For inquiries, please contact us via email!
---
Branch members:  Please visit the Book Sale (Members Only) Webpage, for information about Book Sorting and about volunteering for the Book Sale. 
---
---
Members (Only) – Password Required: Please see our Members Only pages for:
Fundraising Contacts (Members Only)
Prior Fundraisers (Members Only)*