Our interest groups and activities enable our members to come together in social settings, to get to know each other on a more personal level, and to have fun doing things that interest them.
Members (Only) – Password Required:  Please see the latest Newsletter and our Yahoo Group emails for specifics about our interest groups and activities!  Please see our Members Only pages for Interest Groups and Activities Contacts.

---
ACTIVITIES

---
This group meets on Thursdays 1:00 to 4:00 PM (year-round).
---
There are two groups that have formed that meet at members' homes.
The Thursday Afternoon Canasta Group meets at 12:30 PM at members' homes.  We play at beginners' level. At present, we are not accepting new members.
The Friday Afternoon Canasta Group meets at 1:00 PM at members' homes.  We play at different levels (no beginners).   At present, we are not accepting new members.
---
Cinema Groups

Two cinema groups ("Afternoon Movie Delights" and "Twin Cinema" Groups) meet the 1st Tuesday of each month at 12:30 PM at the homes of group members. The movies are selected by those in attendance the prior month. Many of the chosen movies are foreign films, which have received Academy Awards, Golden Globe Awards, Sun Dance Festival Awards, etc. or nominations for various categories. Bring your lunch. Refreshments are provided by the host and group members. Eat, socialize and watch top rated movies.
---
Great Decisions

Great Decisions is a foreign policy discussion group sponsored by the Foreign Policy Association. Participants purchase and read a Great Decisions paperback book containing information about eight topics on world issues. The Group usually meets the 3rd or 4th Tuesday of the month, at 12:30 PM, after Book Sort, to discuss one of the topics.  All are welcome to participate. 

---
Literature Groups 

Daytime Literature Groups  
There are three discussion groups that meet on the 4th Tuesday of each month, at 12:30 PM, in members' homes. Participants bring their lunch. Refreshments are provided by the hostess. Selections for the year, voted on from members' suggestions, are made at the May meetings.
Note: No Meetings in December or June.
2019-2020 Book Groups
THE BOOKMARKS DAYTIME BOOK DISCUSSION GROUP 
September 24 – The Other Einstein by Marie Benedict
October 22 – The Feather Thief by Kirk Wallace Johnson
November 26 – A House In The Sky by Amanda Lindhout
January 28 –  The Alice Network by Kate Quinn

March 24 –  I Know Why The Caged Bird Sings by Maya Angelou

April 28 – Where the Crawdads Sing by Delia Owens
May 26 –  Pot Luck Lunch/choose books
FEED N' READ DAYTIME BOOK DISCUSSION GROUP 
1 – Behold the Dreamers – by Imbolo Mbue
2 – Madam Fourcades War – by Lynn Olson
3 – The Other Einstein – by Marie Benedict
4 – Only Child – by Rhiannon Navin
5 – Becoming – by Michelle Obama
6 – Waking Lions – by Ayelet Gundar-Goshen
7 – Where the Crawdads Sing – by Delia Owens
MS. PRINTS BOOK DISCUSSION GROUP 
SEPTEMBER 24 – BUTTON MAN by Andrew Gross
OCTOBER 29 –  AN AMERICAN MARRIAGE by Tayari Jones
NOVEMBER 19 – TRUE COLORS by Kristin Hannah
JANUARY 28 – THE ISLAND OF SEA WOMEN by Lisa See
FEBRUARY 25 – THE DAY THE WORLD CAME TO TOWN by Jim DeFede
MARCH 31 – WHERE THE CRAWDADS SING by Dela Owens
APRIL 28 – EDUCATED by Tara Westover
MAY 26 – Planning Meeting
Evening Literature Group 

This discussion group meets on the 3rd Wednesday of each month, at 6:30 PM, in members' homes.  Refreshments are served.  Selections for the year, voted on  from members' suggestions, are made at the May meeting.
March 18 – Where the Crawdads Sing" by Delia Owens
April 15 – Before We Were Yours" by Lisa Wingate
May 20 – Planning meeting
---
Lunch Bunch

This group meets the 2nd Tuesday of the month at 12:30 p.m., for a casual meal in an area restaurant.
---
Mah Jongg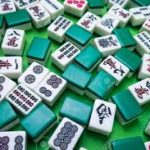 This group meets twice a month on Monday afternoons. We are currently not taking new  permanent members. Our Mah Jongg group is looking to add ladies to our "sub list" for experienced players.
---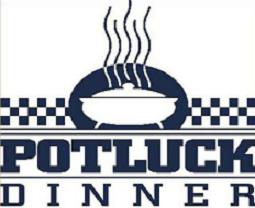 Pot Luck Dinner (On Hold)
Potluck Dinner at Members' homes during month of February (Replaces February Branch Meeting)
---
Recognition Dinner  
The Recognition Dinner, which is held in the month of June, has been an annual event for many years.  It is an evening to socialize with those we see all the time and those we don't get a chance to visit with very often. We always have a very enjoyable evening and are glad that many of our members were able to join us.
---
Travel Information Group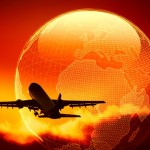 The purpose of the Travel Information Group is to explore as many different types of travel and travel experiences as possible.  The group calls on our widely traveled membership to volunteer to speak about a travel destination, share experiences, pictures, planning, modes of travel, etc.  Meetings are informal, yet informative. The group meets at a member's home, afternoons (1:30 PM), four times per year (in October & November, April & May) – Dates are announced in Newsletter.

---
Trips and Treks (Cultural Affairs)                                                              

Each month trips are planned to various locations in NY and NJ, where we take docent-led tours of museums and other places of interest.  During winter months, instead of monthly trip: Ladies Afternoon at the Movies (East Windsor) Carpools are facilitated for those wishing to attend. Some destinations we've visited are:
Brandywine River Art Museum Chadds Ford, PA
Cedar Lane Alpaca Farm  and The Chapter House for lunch , Howell NJ
Center for Holocaust, Human Rights, and Genocide Education (Chhange)  at Brookdale Community College, Lincroft, NJ
Deep Cut Gardens in Middletown, NJ
Duke Farms in Hillsborough, NJ
Eastern State Penitentiary in Philadelphia, PA
Freehold Museum & Library In Freehold, NJ
George Street Playhouse  in New Brunswick, NJ (A trip to see Venus in Fur)
Grounds for Sculpture, in Hamilton, NJ
Hindu Temple the BAPS Shri Swaminarayan Mandir in Robinsville, NJ & Mastori's Diner, Bordentown, NJ
GUILD OF CREATIVE ART in Shrewsbury, NJ
Hunterdon Hills Playhouse in Union Township, NJ
Info Age Museum

 at Camp Evans in Wall Twp, NJ

Lyndhurst Mansion (The Jay Gould Estate) & Washington Irving's Sunnyside Estate
Monmouth County Agriculture Building (Kosloski Rd, Freehold)
The Monmouth County Historical Association, Marpit Hall and the Taylor-Butler Housel Middletown, NJ
Morris Aboretum in Philadelphia, PA
Nemours Mansion & Gardens Wilmington, DE
NY Botanical Gardens and lunch at Antonio's Trattoria
Pearl S. Buck House in Perkasie, PA
Pine Barrens Native Fruits, and lunch at the Plumstead Grill
The Proprietary House,

in Perth Amboy, NJ and lunch at

The Barge
Roebling Museum in Roebling, NJ
Rutherford Hall  in Allamuchy, NJ
The Seeing Eye Institute in Morristown, NJ
Spirit of NJ

 lunch cruise from Weehawken, NJ

Tenement Museum in NYC
Twin Lights Lighthouse, Bahrs &  Monmouth County 9/11 Memorial located at Mt. Mitchell
Tuckerton Seaport in Tuckerton.
Vanderbilt Museum Centerport, New York
Winterthur Museum, Garden & Library, Delaware
Zimmerli Art Museum

 in New Brunswick, NJ
---
Members (Only) (Password Required):
See the Interest Groups & Activities Contacts
See the Trips & Treks (Cultural Affairs) Page for details on upcoming activities.
See the Past Trips & Activities (2017), Past Trips & Activities (2016),  Past Trips & Activities (2015),  and Past Trips & Activities (2014) for pictures from past activities.