2019-2020
The Application Period for the Lew Williams & Leila Sulkes Scholarships for the 2020-2021 Academic Year is now OPEN.
Each year, Applications are accepted from January – July for the following academic school year.  The deadline for applying for scholarships is July 31, each year.
See the Freehold Area Branch Scholarships Page for Scholarship Applicant information and how to apply for these scholarships.
---
2019 – 2020 Awards
---
The Lew Williams & Leila Sulkes Scholarship Awards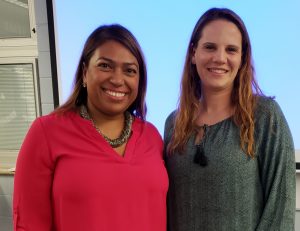 The Freehold Branch of the American Association of University Women (AAUW) recently presented the Lew Williams and Leila Sulkes scholarships to two local women.
Jamie Petrick of Marlboro, is pursuing a Masters in Administration and Leadership at Georgian Court University. She is a speech language specialist in the Howell public school system, and in a private agency seeing children with disabilities, as well as a speech language pathologist for children at CentraState.
Andrea Zacharias of Howell, is currently a graduate student at Lamar University in Beaumont Texas, studying Counseling and Development. She is a Spanish teacher in the Freehold Regional High School District.
The AAUW members thank area residents and visitors for their continued support of the organization's annual June book sale which funds the yearly scholars
---
(2019)
The Outstanding High School Students' Award Recipients
 (The Rose Fishkin Scholarship Awards)
were awarded at our Branch meeting on May 9, 2019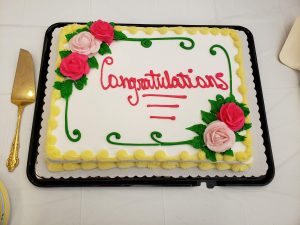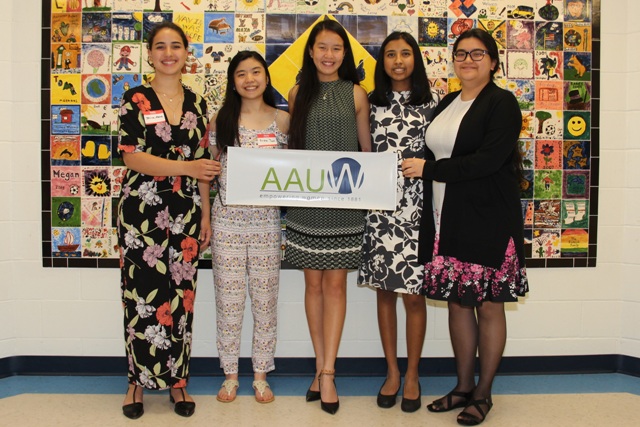 The six amazing young ladies were selected by their high school guidance departments as the top female graduating student in their class. They represent each of the high schools in the Freehold Regional School District.
Jessica Mena – Colts Neck HS
Erika Tan – Freehold Boro HS
Stephanie Appow  – Freehold Township HS
Kayla Laufer – Howell HS   (Could not attend award presentation)
Elizabeth Garcia – Manalapan HS
Preanka Pillai – Marlboro HS
These young ladies have presented their incredible accomplishments in academics as well as extracurricular activities. Their volunteer work in the community is truly commendable.
AAUW Freehold Branch wishes these fine women much success in their future endeavors.
We know they will succeed!
Sheila Menendez
Rose Fishkin High School Awards Coordinator
---
---
for more information about these scholarships
---
---