Award Recipients
AAUW Freehold Branch Scholarships

---
AAUW-Lew Williams & Joan Odud Scholarship
(Formerly the Lew Williams & Leila Sulkes Scholarship)
The 2022-2023 Scholarships
Two scholarships were awarded for 2022-2023, to two women: Lori Bivona and Nicole Galante, both of Freehold, NJ. Lori is pursuing a bachelor's degree from Rutgers University School of Management and Labor Relations. Nicole is going for a Master's in Teaching Education Grades K-12 at Georgian Court University. Congratulations to them both!
BIOs
Lori Bivona is honored to be a recipient of the Lew Williams and Joan Odud scholarship. Lori will be attending Rutgers this Fall, pursuing a Bachelor's of Science in Labor and Employment Relations. She works for the Township of East Windsor as the Planning & Zoning Board Secretary, where she supports land use and development. Working in local government has given Lori the opportunity to study local land use law and help residents and developers navigate local ordinance and application hearings. Going back to school to complete her degree has been a lifetime goal and studying gender equality for women is a core component of her degree focus. Lori gratefully advances forward with this new challenge keeping the mission of the Freehold AAUW close at heart.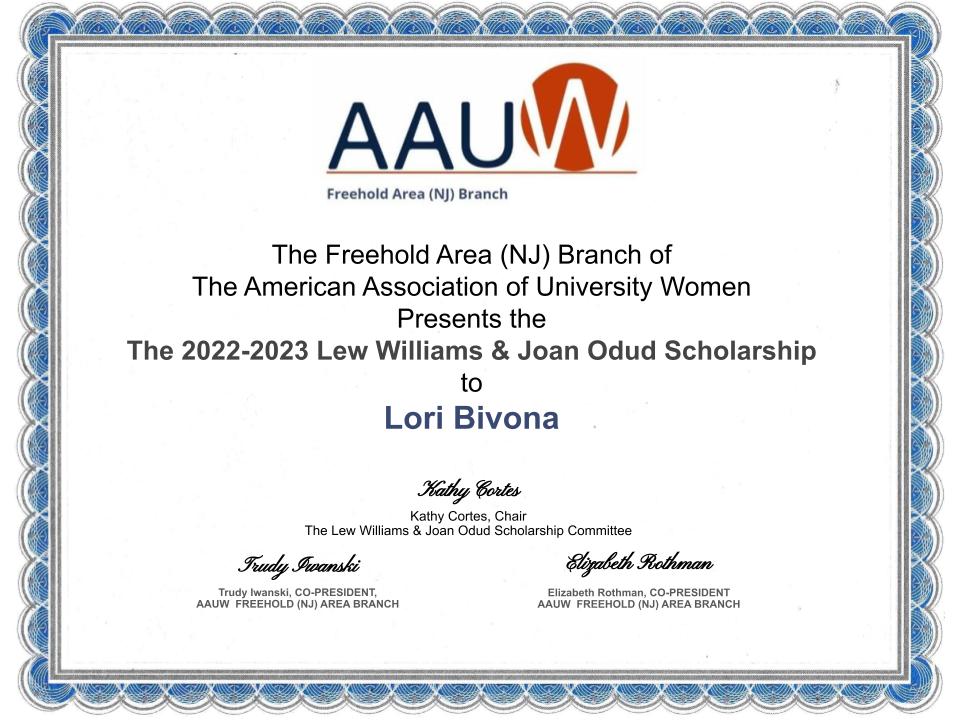 My name is Nicole Galante and I am a returning college student at Georgian Court University. In December of 2021 I graduated with my Bachelor's in English, and I am currently working on my Master's in Education. I am passionate about teaching and looking forward to a life-long journey of learning with all my future colleges and students. My goal is to teach students skills to help them achieve their passions and dreams. The skills I learned over the years helped me become a member of the National Society of Leadership and Success, a member of Phi Theta Kappa Honor Society, and a member of Kappa Delta Pi Honor Society. I value and practice Georgian Court University's mercy core values; respect, integrity, justice, compassion, and service. My happy place is at the beach, I love spending time with my family, and my favorite accessory to wear is a smile!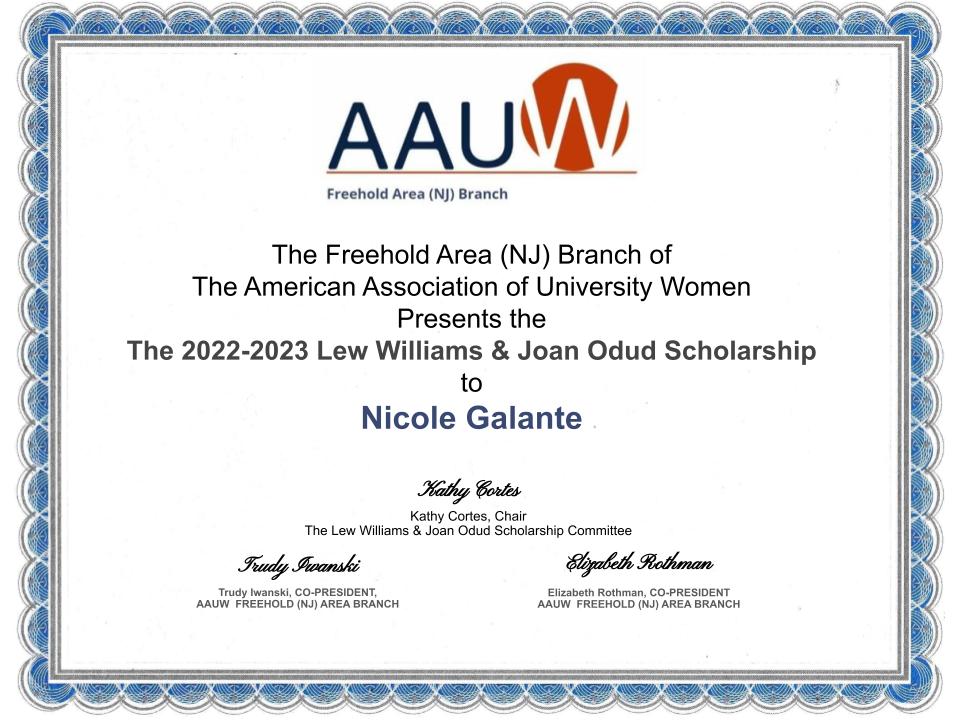 Each year, Applications are accepted from January – July for the following academic school year.  The deadline for applying for scholarships is July 31 each year.
See the Freehold Area Branch Scholarships Page for Scholarship Applicant information and how to apply for these scholarships.
---
SPRING 2023
The winner is chosen by the financial aid office at Brookdale Community College (BCC) and the $1000 scholarship is awarded annually.
2023
Victoria Duminski


---
2023 AWARDS
 (AAUW-Rose Fishkin Memorial Award for Academic Excellence)
were awarded at our May Branch Meeting
on May 11, 2023 – 7 PM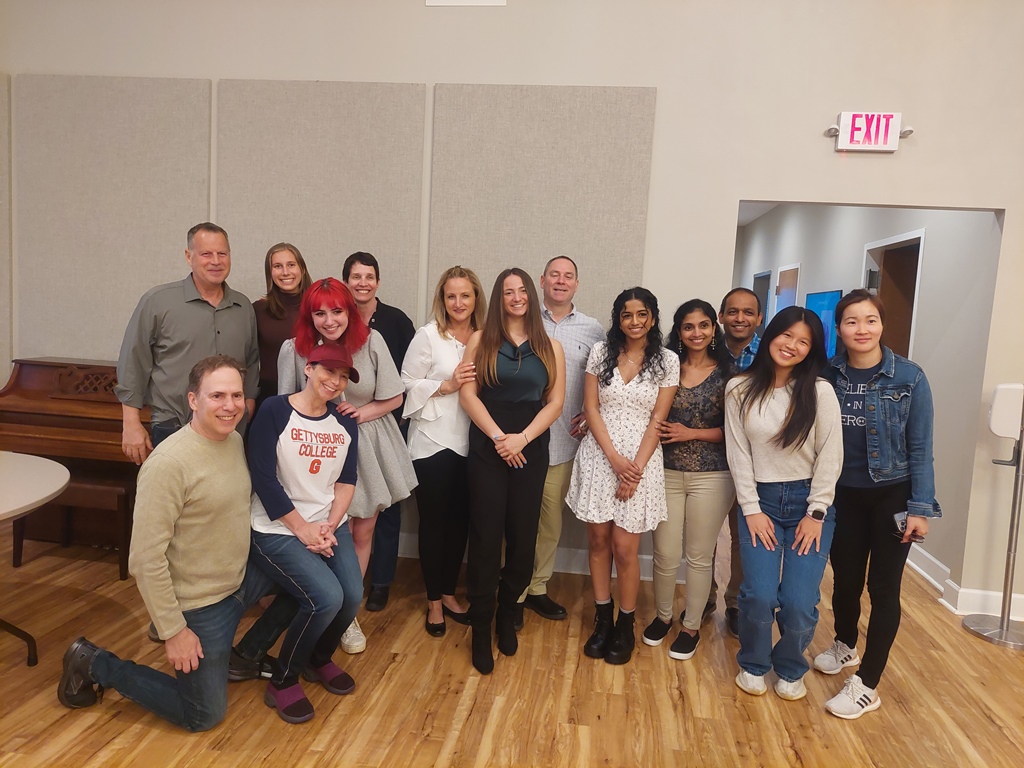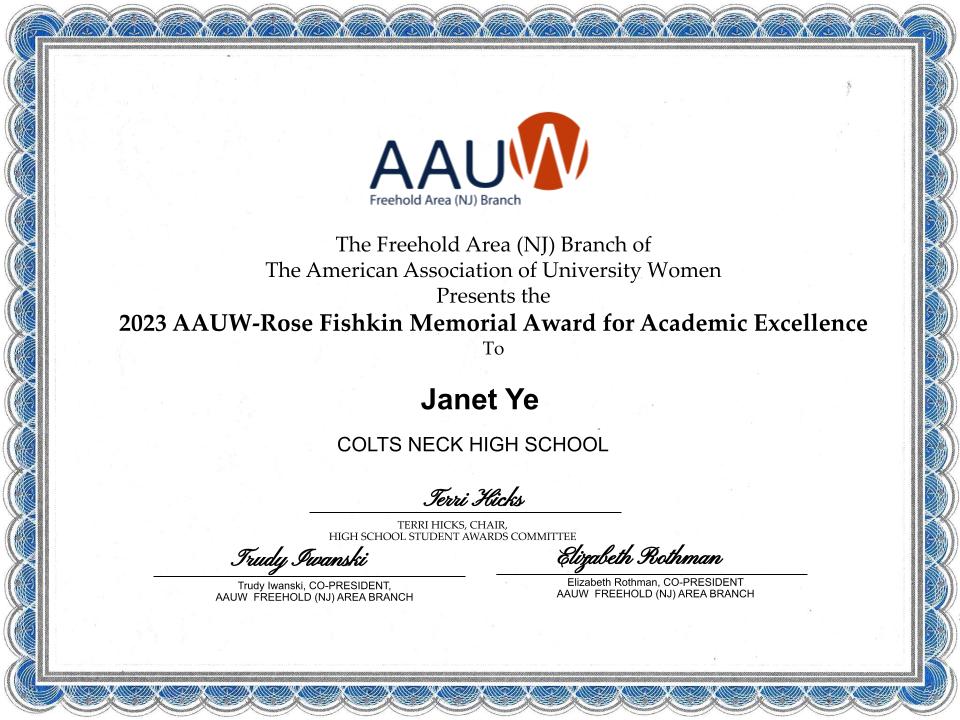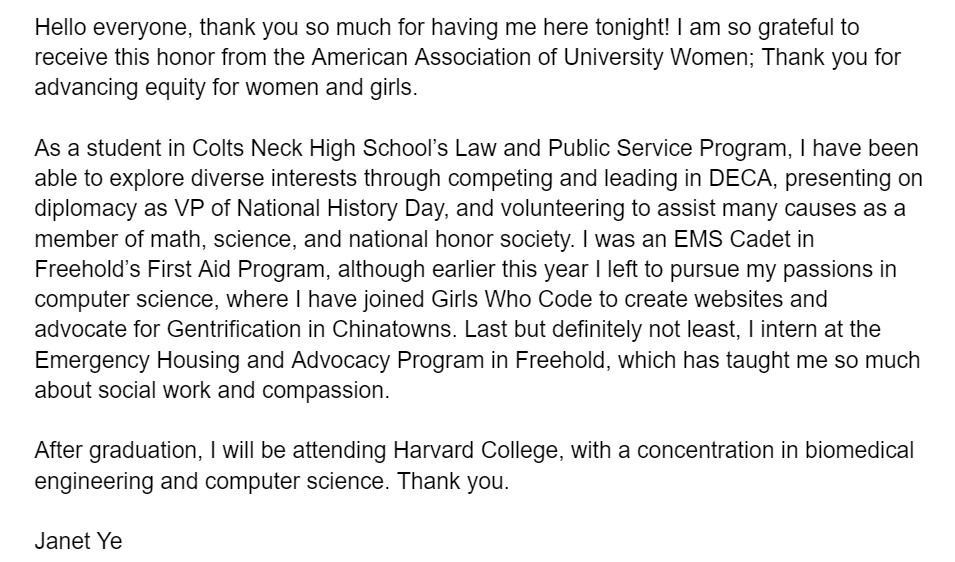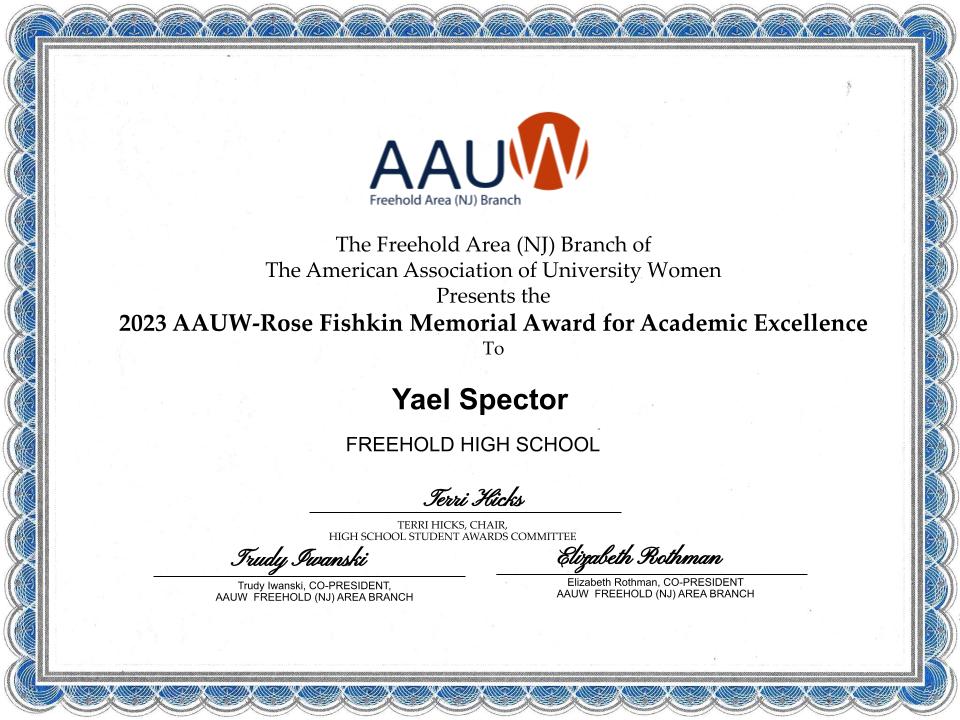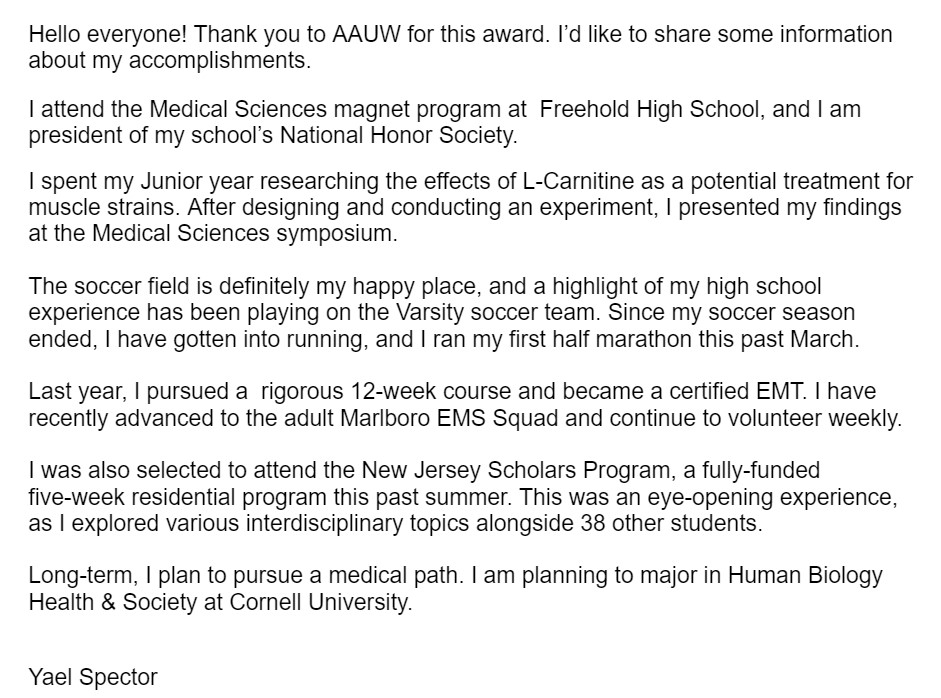 Freehold Township HS:  Camryn Bartone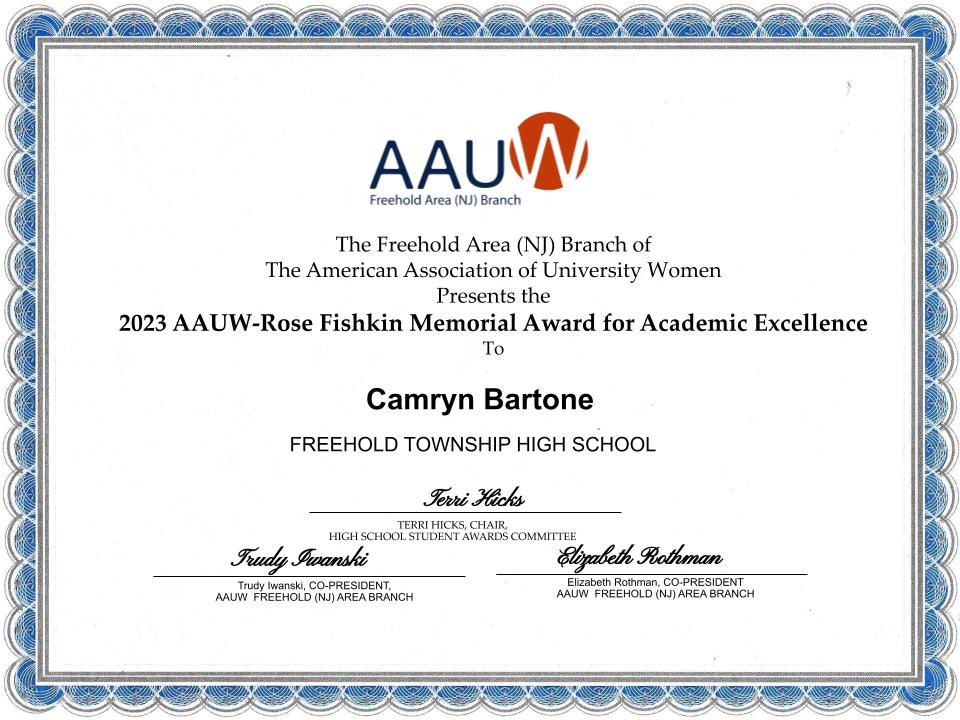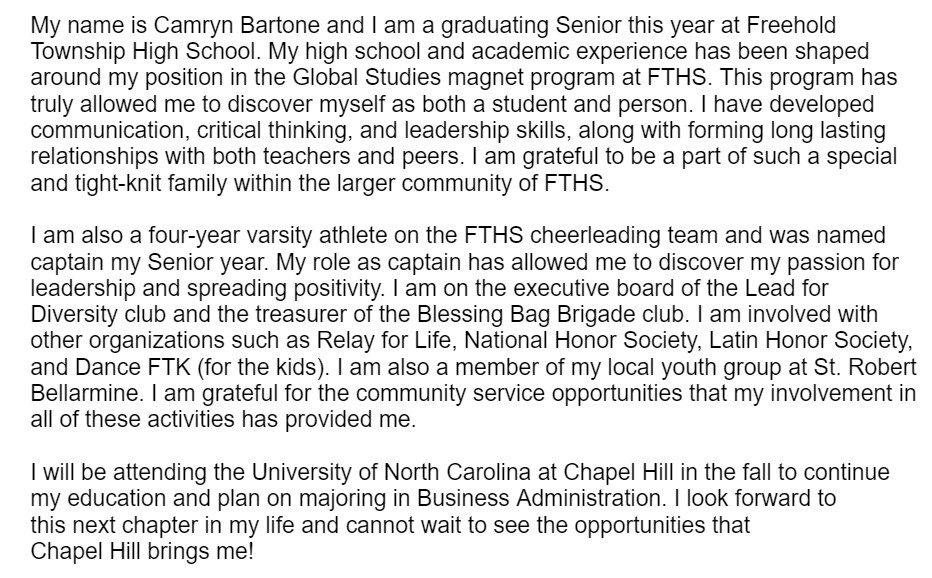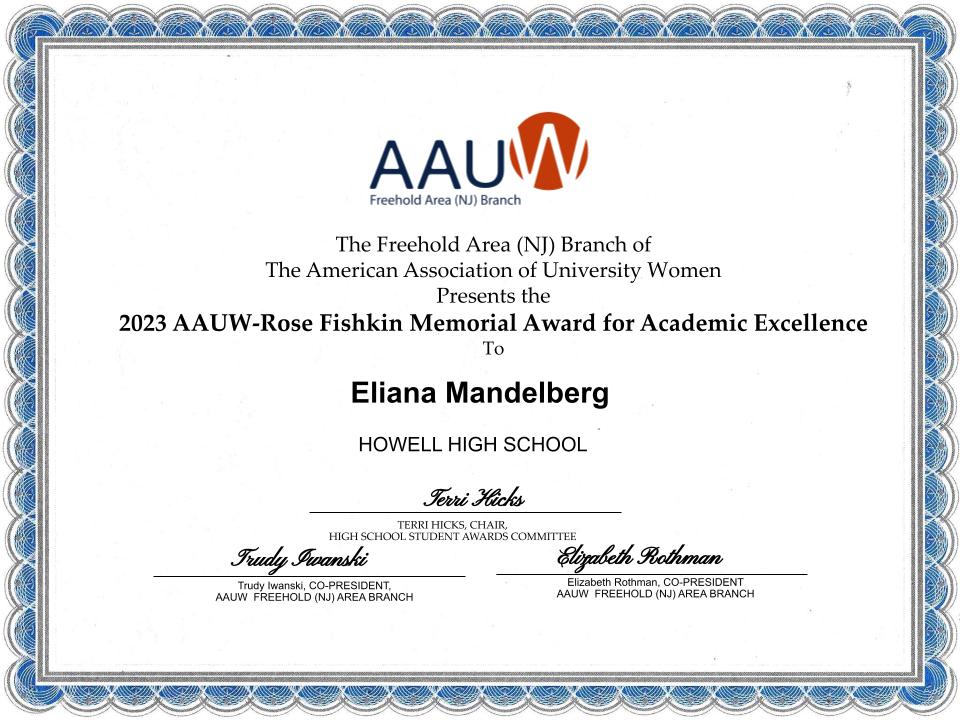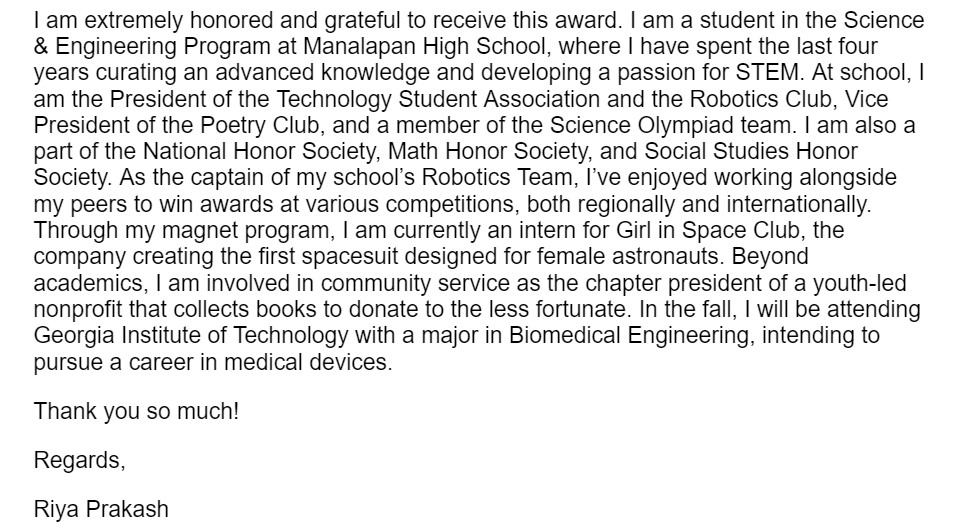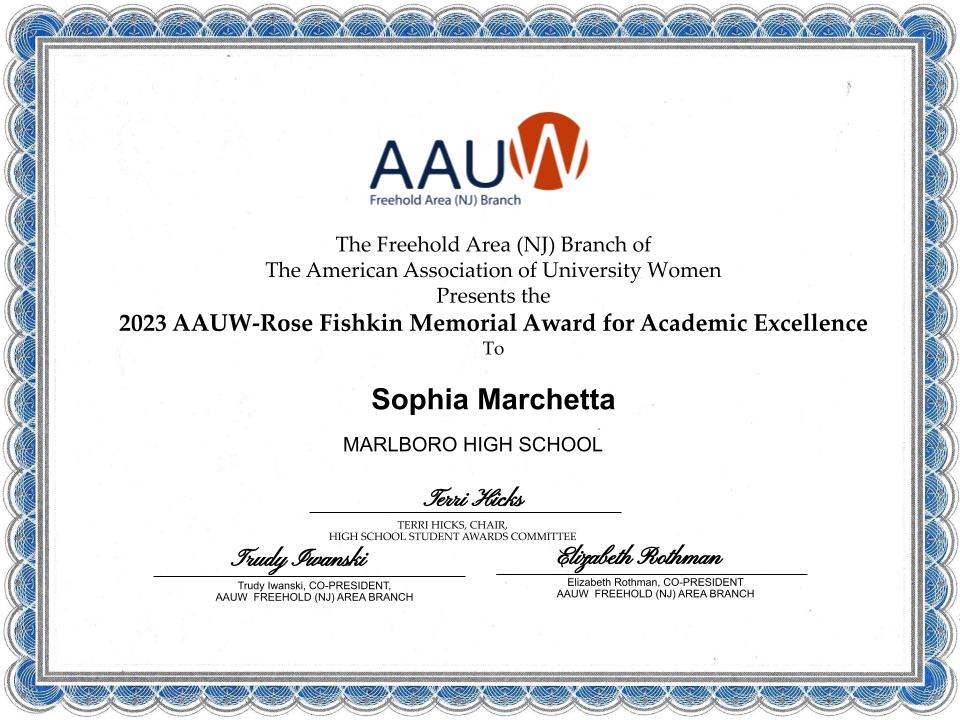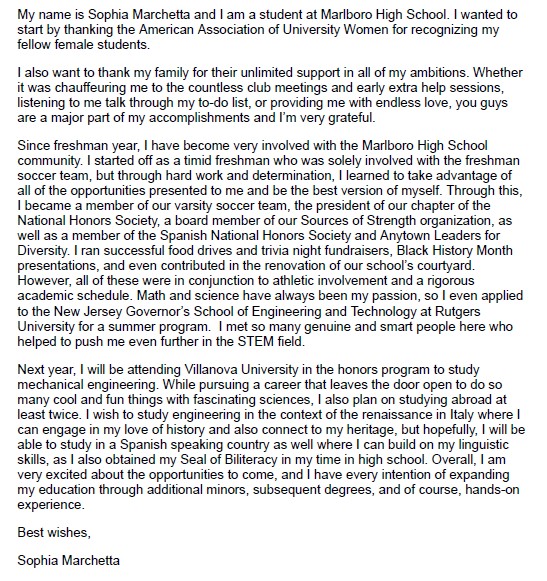 ---
for more information about these scholarships
---
---