Supporting community & outreach activities is an important part of our AAUW program.
Members (Only) – Password Required:  Please see our Community and Outreach (Members Only) Page
---
Outreach

Our Branch supports a Monmouth County women's shelter.
---
The Blessing Bag Brigade at St. Peter's Church (Freehold)
The Blessing Bag Brigade has joined with St. Peter's Church at 33 Throckmorton Street in Freehold Boro to help those in need of a meal.
Volunteers can visit their website and sign up for one or more slots. Each volunteer makes 10 sandwiches per slot, on either Wednesday or Thursday. Sandwiches can be peanut butter and jelly, vegetable, turkey, ham, chicken or cheese. The wrapped sandwiches then are dropped off at St. Peter's later that day between the hours of 10:30 and 11:30 A.M. To participate, sign up through this link:
---
Freehold Soup Kitchen

Members had previously volunteered to work at the Freehold Soup Kitchen
39 Throckmorton Street
Freehold, NJ 07728
Since the pandemic, the volunteer opportunities have changed.  Please visit their website, for current volunteers needed.
In addition, the afterschool program is up and running, but only at the Early Learning Center.  (No longer at St. Peters Church)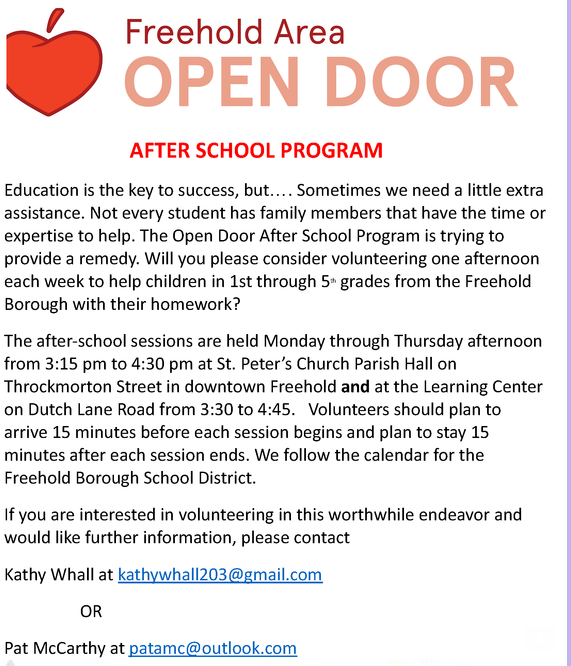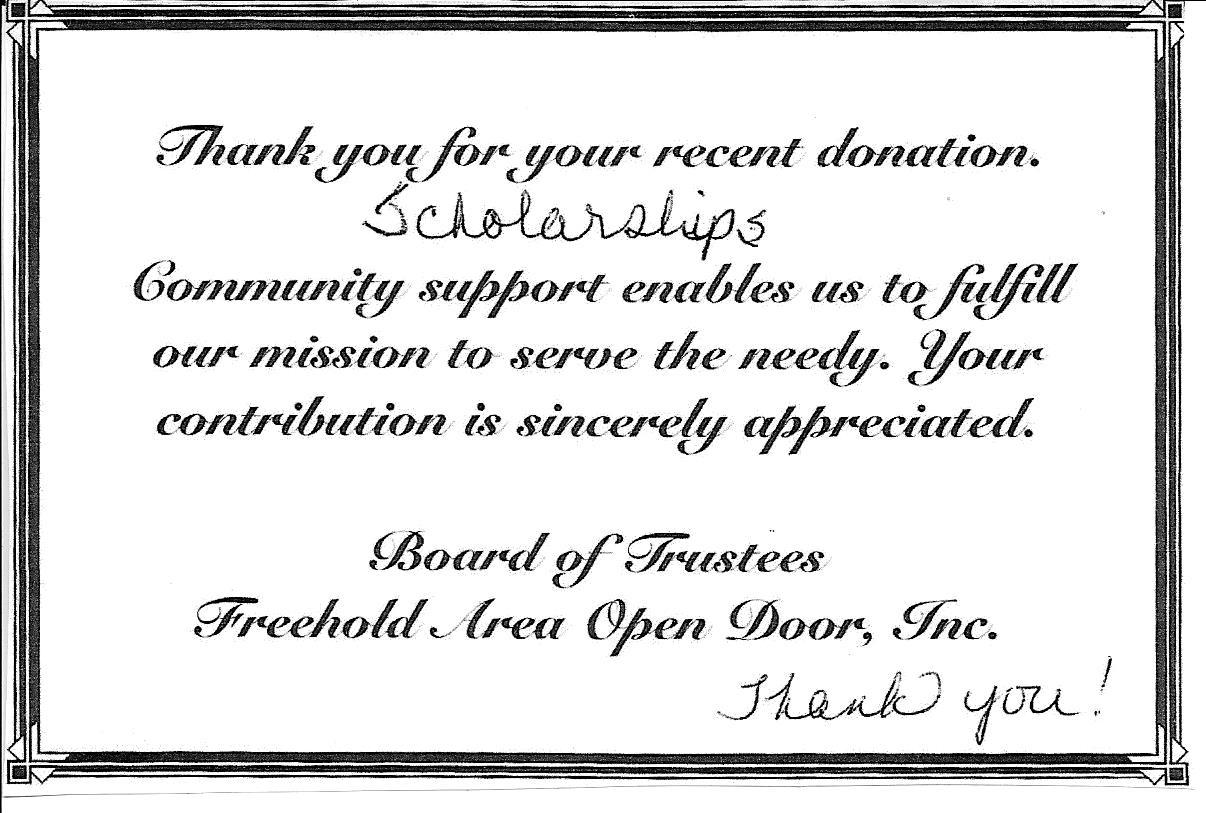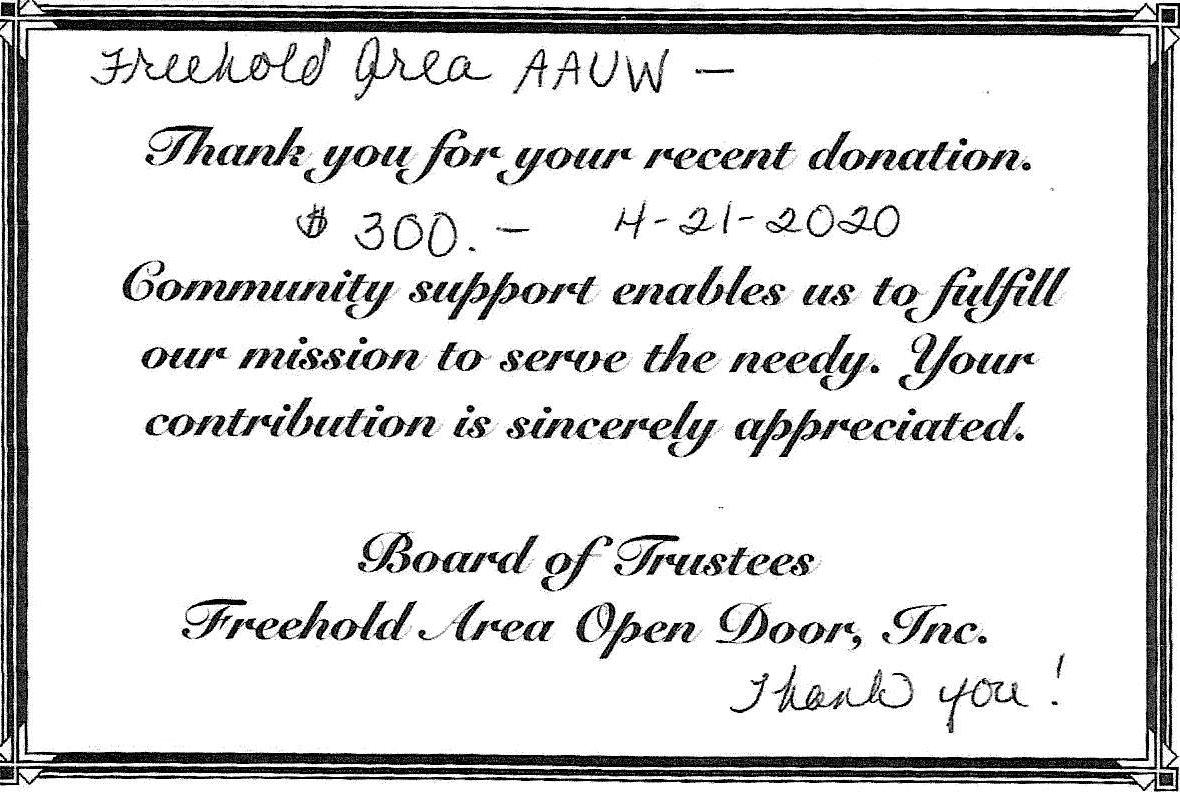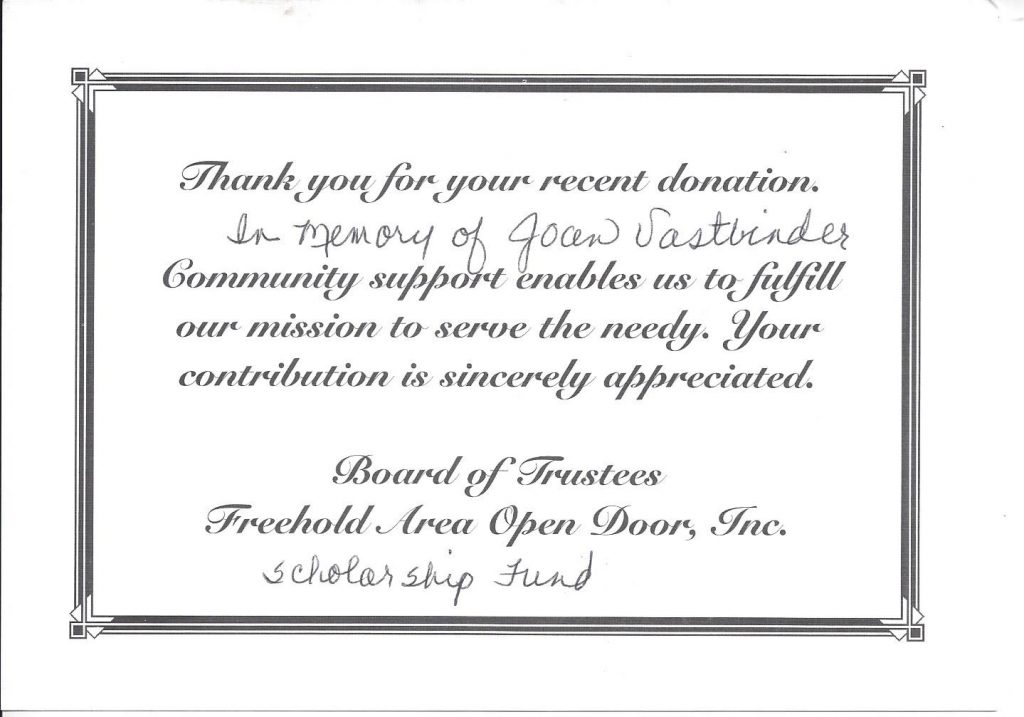 ---

Nj Coalition Against Human Trafficking
NJ Human Trafficking Prevention Protection and Treatment Act
Freehold Area (NJ) Branch Human Trafficking Awareness Initiatives Our branch arranged for our local communities to adopt proclamations regarding the problem, and declare January 11 as Human Trafficking Awareness Day.
Human Trafficking Proclamations
Monmouth County Human Trafficking Awareness program – Sponsored by AAUW Freehold Branch – Held April, 23, 2014
AAUWNJ- 2-19-14 HUMAN TRAFFICKING REPORT
---
Monmouth Arts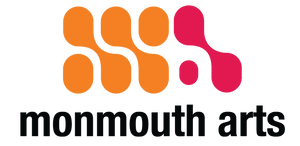 ---
Open Door After School Program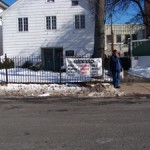 Thank you cards from the children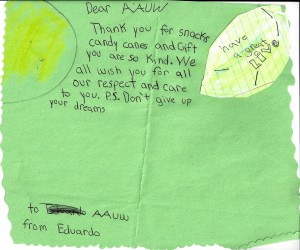 ---



---