Supporting community & outreach activities is an important part of our AAUW program. Members (Only) – Password Required:  Please see our Members Only pages for Community and Outreach Contacts
---
Outreach

Our Branch supports a Monmouth County women's shelter.
---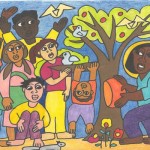 Since 1996 the First United Methodist Church of Freehold has sponsored an after school program for children in Kindergarten through 2nd grade to help them with their homework. Their program is held on Tuesday and Thursday afternoons, from 3:00 to 4:30 pm.  It was started based on a needs assessment of the growing Hispanic community around the church building and early education help was the #1 need.
Their volunteers are area high school students, retired teachers, and interested persons. Their program is always looking for volunteers of all ages to help, whether it's once a week or once a month.  For more information about the program, and volunteer opportunities, see their website.
---
Freehold Soup Kitchen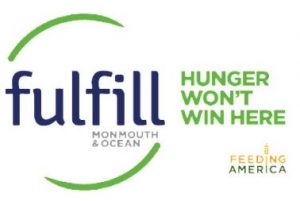 (Open Door)
Members volunteer to work at the Freehold Soup Kitchen on the third Monday of the month (November to April), from 10:30 AM to 1:30 PM.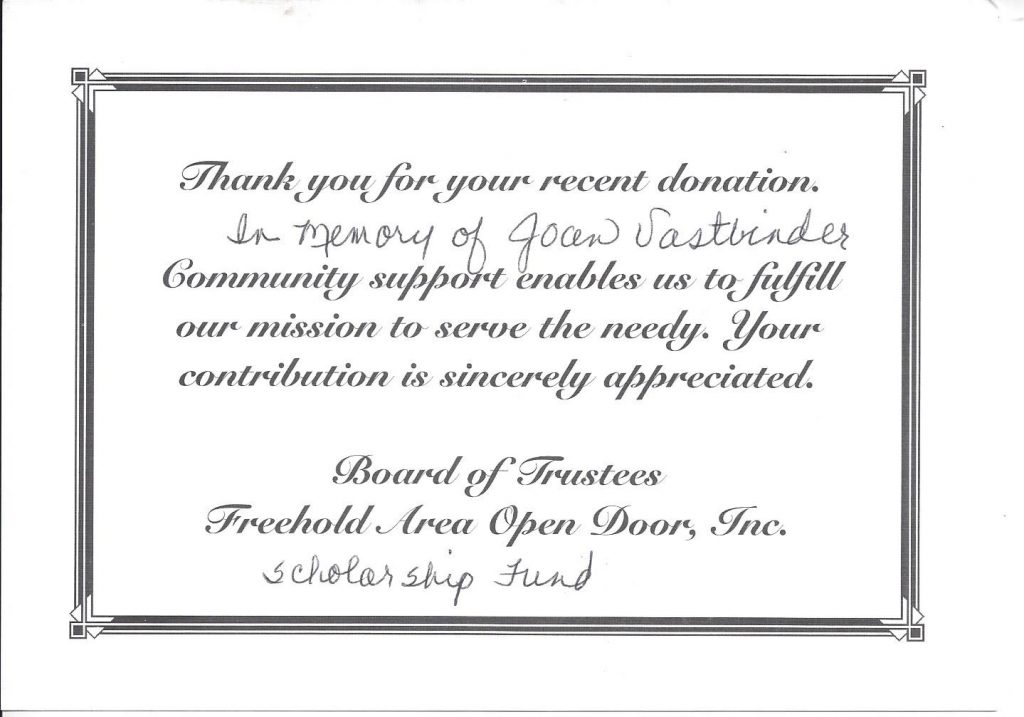 ---

Nj Coalition Against Human Trafficking
NJ Human Trafficking Prevention Protection and Treatment Act
Freehold Area (NJ) Branch Human Trafficking Awareness Initiatives Our branch arranged for our local communities to adopt proclamations regarding the problem, and declare January 11 as Human Trafficking Awareness Day.
Human Trafficking Proclamations
Monmouth County Human Trafficking Awareness program – Sponsored by AAUW Freehold Branch – Held April, 23, 2014
AAUWNJ- 2-19-14 HUMAN TRAFFICKING REPORT
---
Monmouth Arts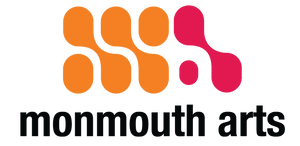 ---
Open Door After School Program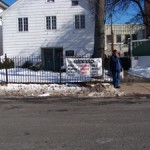 Members take part in the Open Door After School Program, in St. Peter's Church Parish House – 33 Throckmorton Street in Freehold, on Mondays to Thursdays from 3:15 PM to 4:30 PM, working with children from Freehold Borough in grades 3, 4, & 5 whose teachers have recommended them as needing help, Volunteers pick one day per week that is convenient for them.
Thank you cards from the children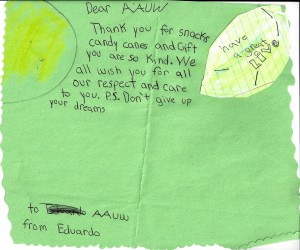 ---



---

Reading Buddies engages senior volunteers in promoting childhood literacy in underserved Monmouth County public schools.  It currently serves over 1,600 students in 79 classrooms in 16 Monmouth County public elementary school (including Freehold Borough, Marlboro, and Keyport schools). Today nearly 200 Retired and Senior Volunteers read to the same small groups of students each week throughout the school year using a read-aloud format that augments the school's regular reading curriculum. Reading Buddies remains the only in-school program of its kind in Monmouth County.
It's once a week and times and days are different at each school.  The program usually begins in October and ends in May, with a number of days off because of school holidays and half days. They need substitutes, if you can't commit to every week.
See the Family & Children's Services website for more information, or call: 732-222-9111.
---
 Supporting our Troops serving in Afghanistan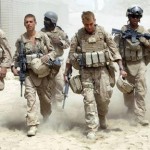 In 2013, our Branch collected items for our troops serving in Afghanistan.  Thanks to everyone that helped to support our Troops.
---